Banners
Promote Your Business with Vinyl Banners
Vinyl banners are a brilliant way to promote new products, or make an impact at conferences, events, corporate functions, and even birthday or graduation parties. Banner printing compliments large, high-quality images that easily get your intended audiences' attention.
Print Three is Toronto's most trusted source for vinyl banner printing. For almost 30 years, we have been providing Toronto and North York with high quality banner printing and fast large format printing services. We use only the strongest materials and the latest UV printing technology.
We offer a choice of gloss or matte finishes to suit your needs. The best thing about investing in banners is that they are reusable! There is no need to create a new one every time that you have an event or advertise a new services. After each use, simply clean the banners roll them and store them in a dry area.
Tips:
Glossy vinyl banners work best when they are hung indoors - away from natural light.

Matte banners are ideal for outdoor advertising.
If glossy banners are hung outside, they can be quite difficult to read, especially with the daytime glare.

Measure the space that is required to hang your banners. Consider how you will mount the banners. If you are using ropes to tighten the banner, then leave enough room for it to stretch.
A vinyl banner designed by Print Three provides a flexible, portable and affordable solution to put your message in many places. The versatility of full color banners, whether displayed horizontally, vertically, indoors or out, make them the ideal choice for just about any message.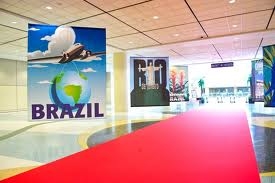 ---
We are proud to provide an unparalleled service and combine that with craftsmanship and leading edge technology and software. We care about doing your job right. Each and every one of us takes our commitment to quality and customer satisfaction seriously. We go the extra mile and take extreme precautions to ensure that each order is precise and has consistent results.
Feel free to contact us, get a quote or call us now at
416-481-5159