Letterhead Printing
Enhance your brand with Corporate Letterhead Printing
Professionally printed letterhead is one of the best ways to enhance your corporate identity. It is important that your corporate letterhead sends a clear message about what your company represents and makes your contact details readily available.
When considering the design for your corporate letter head, make sure to keep continuity between all of your communications pieces. Together they will synergistically start to build your brand in the eyes of your consumer.
We offer letterhead printing using:
State-of-the-art equipment
Best prices for letterhead printing in Toronto
Eco-friendly options you can tell your customers about!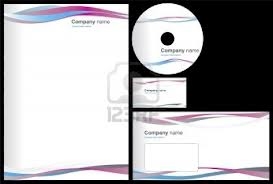 With our knowledge, experience and state-of-the-art equipment, we are able to offer some of the best prices for letterhead printing in Toronto. We also include eco-friendly options you can tell your customers about!
We prefer to use lighter coverage inks for letter head printing as it is done on 70 lb. bright white offset paper that has a high degree of ink absorption.
Print Three Flyer Printing Services in Toronto
Our professionally designed letterhead printing solutions accommodate any small to corporate-sized business in order to infuse the element of corporate identity together with branding. Letterhead printing has to send out the proper message to your audiences and ensure continuity between all of your communication pieces. You can easily avoid paying out of budget with the right letterhead printing provider for all your corporate identity needs.

Flyer printing with Print Three offers premium quality full colour flyers at affordable prices. We offer the most cost effective flyer printing solutions in Toronto in all sizes at discounted prices. Our Flyers printing services offer the best advertising tools for companies looking to gain awareness about their products, services and brand.

We offer our knowledge, professionalism and state-of-the-art equipment for letterhead printing as well as some of the best prices in Toronto. We never sacrifice quality for pricing and ensure that our customers get the best service and product.

Please contact us to get a head start on your letterhead print project.
---
We are proud to provide an unparalleled service and combine that with craftsmanship and leading edge technology and software. We care about doing your job right. Each and every one of us takes our commitment to quality and customer satisfaction seriously. We go the extra mile and take extreme precautions to ensure that each order is precise and has consistent results.
Feel free to contact us, get a quote or call us now at
416-481-5159