Travel
In an industry where memories are everything, why not make sure that your customers can always keep their travel experiences right beside them. Print Three can produce pens or canvas bags with your companies name on it. Print Three can also provide your Hotel or Travel agency with information booklets and brochures, with state of the art graphics to ensure that the reading material is attractive and easy to read for your customers.
Our Printing services for Travel industry also include:
•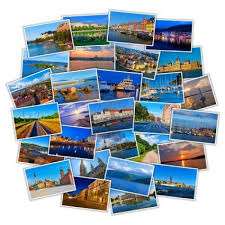 Hotel Brochures
• Welcome Book
• Welcome Package Flyers
• Personalized Voucher Booklet
• Custom Menus
• Name Tent and Name Badge
• Weekend Special Offer Self-Mailer
• Resort Brochures
• Save-the-Date Postcard
• Conference Book
• Canvas Bag Transfer, Candy Wrapper, Bottle Label
• Confirmation Letter
• Event Brochure
---
We are proud to provide an unparalleled service and combine that with craftsmanship and leading edge technology and software. We care about doing your job right. Each and every one of us takes our commitment to quality and customer satisfaction seriously. We go the extra mile and take extreme precautions to ensure that each order is precise and has consistent results.
Feel free to contact us, get a quote or call us now at
416-481-5159