Email Addresses
Get Company branded email addresses for your business.
These days, anything less is simply unprofessional. Do you think Donald Trump's email is trumper@hotmail.com? We doubt it. Not only does it look better to have a professional email address with your company name, but it also makes it easier for your prospects and customers to find you if they have lost your contact information. They are simply easier to guess. Make the right impression the first time, and make your customers lives easier when they need to find you.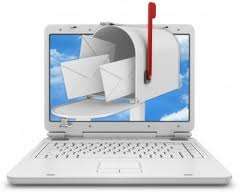 ---
We are proud to provide an unparalleled service and combine that with craftsmanship and leading edge technology and software. We care about doing your job right. Each and every one of us takes our commitment to quality and customer satisfaction seriously. We go the extra mile and take extreme precautions to ensure that each order is precise and has consistent results.
Feel free to contact us, get a quote or call us now at
416-481-5159