QR Codes
Use QR code printing to get connected with your mobile customers
You may have noticed some unusual-looking squared boxes appearing in print publications and advertisements; sometimes located at a back of a magazine, in the inside pocket of brochures etc. These 2D matrix barcodes are known as QR Codes (Quick Response Codes).
QR Codes are very much like the standard bar codes that currently appear on consumer products, except QR codes can contain much more detailed information. QR Codes are widely used in Asia and Europe and are now gaining ground in North American markets. Major businesses already utilize QR codes in advertising and promotions. Some include: Best Buy, Ralph Lauren, and Pepsi.
Learn how you can benefit from QR codes today!!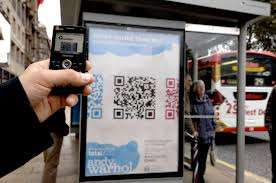 ---
We are proud to provide an unparalleled service and combine that with craftsmanship and leading edge technology and software. We care about doing your job right. Each and every one of us takes our commitment to quality and customer satisfaction seriously. We go the extra mile and take extreme precautions to ensure that each order is precise and has consistent results.
Feel free to contact us, get a quote or call us now at
416-481-5159