Mobile Compatible Websites
We know, we know, life is complicated enough and now we are telling you that you should have two versions of your website. The fact is, the mobile market is hot. People are making a lot of purchasing decisions right from their cell phones, not to mention mobile search is now the leading method of finding places to go while on the move. It is to your advantage to make your content as legible and easy to navigate as possible, both from traditional computers as well as smart phones.
Contact us to learn more about what we can do to improve your site for mobile searchers.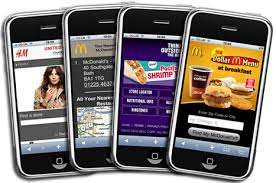 ---
We are proud to provide an unparalleled service and combine that with craftsmanship and leading edge technology and software. We care about doing your job right. Each and every one of us takes our commitment to quality and customer satisfaction seriously. We go the extra mile and take extreme precautions to ensure that each order is precise and has consistent results.
Feel free to contact us, get a quote or call us now at
416-481-5159