Offset Printing
State-of-the-art offset printing technology and printing services for your largest print jobs
Our highly trained technicians utilize the latest printing technology to facilitate high quality digital printing in Toronto. At Print Three our offset printing services are capable of handling your most complex large format printing.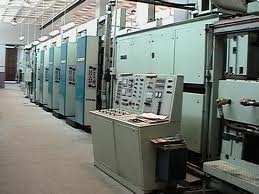 Our 150,000 square foot production house is ISO certified to standardize our procedures and meet strict guidelines for:
Environmental friendliness
Quality
Safety
Reliability & Efficiency
This allows us to offer services such as:
Die-cutting
Warehousing
Spot UV coating & web sheet fed printing with the highest level of confidence.
Whether you need to print two to three hundred copies or 2 to 3 thousand copies, we can help! At Print Three we do everything from tabloids to newspapers to large general publications. We also do direct mail pieces for our customers. Offset printing offers better control on colour which means a better quality end product with sharper images.

At Print Three, we are able to print full colour on a variety of paper sizes and stocks, including cardstock and all sizes of envelopes. We are able to print invoices, estimate sheets, purchase orders as well as work orders, labels, multi-part forms, business cards, letterhead, newsletters, brochures, posters, and anything else you may need. Just bring us your ideas, originals, or camera-ready art, and we can print your documents.

To learn how our offset printing services can increase production efficiency and save you money, call us today at 416-481-5159!
---
We are proud to provide an unparalleled service and combine that with craftsmanship and leading edge technology and software. We care about doing your job right. Each and every one of us takes our commitment to quality and customer satisfaction seriously. We go the extra mile and take extreme precautions to ensure that each order is precise and has consistent results.
Feel free to contact us, get a quote or call us now at
416-481-5159