Social Media Management
Social media management is one of the best ways to build your online reputation and manage your reviews. Many customers turn to social networks to research companies and decide if they are legitimate or not. It is to a business's advantage to be well represented there.
There are many channels, and keeping these pages updated requires skill and consistency. If you are not 100% confident that you have the time to manage these accounts, let us take care of this service for you. Your posts will be completed on topic and on time to build your relationships and popularity among your consumer groups.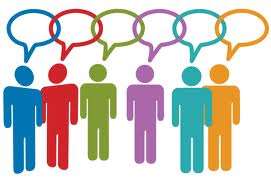 ---
We are proud to provide an unparalleled service and combine that with craftsmanship and leading edge technology and software. We care about doing your job right. Each and every one of us takes our commitment to quality and customer satisfaction seriously. We go the extra mile and take extreme precautions to ensure that each order is precise and has consistent results.
Feel free to contact us, get a quote or call us now at
416-481-5159