Colour Copies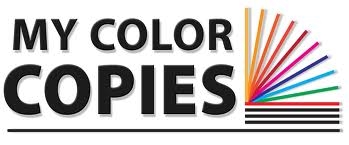 At Print Three, we ensure that you get the best colour copy for all of your documents. We get your documents noticed with vibrant printing and effective eye-catching colour. Stats show that coloured copy is a powerful tool for attracting customers. That's why we help meet your personal and corporate needs using the most cost effective solutions.
Print Three is the #1 provider for all your colour copy printing needs. We apply the most advanced printing solutions in Toronto and deliver high quality colour copy printing to our customers. Our colour copy printing is available for:
Brochures
Business Cards
Catalogs
Calendars
Flyers and
Much, much, more
For premium colour copying and colour printing services, from call PrintThree now at 416-481-5159.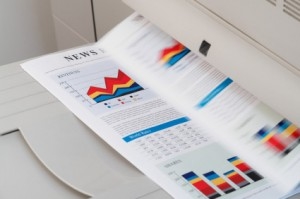 At Print Three, we believe that producing high quality colour copy is important for business and personal use. If you've noticed that your colour copy is not as vibrant and sharp as you'd like it to be, consider getting a provider that specializes in the best solutions for your needs. Our advanced technology will prevent poor quality printing and produce cost-effective results for you in the future.

Colour copy printing in Toronto produces effective marketing collateral that's attractive and eye-catching to consumers. From flyers to brochures to calendars and posters, full colour copy printing is a very powerful tool for a direct marketing campaign. People tend to remember a great advertisement that uses coloured copy.

Adding graphic design and compelling copy to a direct marketing campaign allows customers to create an effective advertising product. People remember advertisements that are appealing to the eye. This is achieved not only through colour and creativity, but also in printing quality. Your brochures, business cards, catalogues, calendars and flyers will maximize effectiveness when designed with full colour copy printing.

If you've experience bad colour copy printing in the past, our team offers colour printing solutions that will save you time and money. Our experience and wealth of knowledge will leave you assured that Print Three is the right choice for your needs. We have successfully helped many customers and companies in Toronto and look forward to finding the best solution for you. Making your life easier is what we aim to achieve by offering you the best colour printing solutions in Toronto. We never compromise quality by providing the full benefits of colour printing for all your marketing needs.

---
We are proud to provide an unparalleled service and combine that with craftsmanship and leading edge technology and software. We care about doing your job right. Each and every one of us takes our commitment to quality and customer satisfaction seriously. We go the extra mile and take extreme precautions to ensure that each order is precise and has consistent results.
Feel free to contact us, get a quote or call us now at
416-481-5159